From waste to charity: Discontinued products donated to those in need
Ethics, the environment, the circular economy and cost as common perspectives
We offer a free "From waste to charity" service to all our customers who have entrusted the warehousing of their products with us. We collect the products selected by our customers at our warehouses free of charge and deliver them free of charge to selected and validated charitable organizations in Finland. Products that can be donated include usable online store returns and seasonal products from the past season. Other examples are products that are nearing their use-by date, final batches of products, sample stock products or products whose packaging has an old design or has been damaged, for example during transport.
"The common perspectives we share with our customers are ethics, the environment, the circular economy and cost savings. Let's make the world a little better place to live, together."
Katja Vuorenheimo, Head of Quality
Ethics: As a responsible player, we want to do our part to help those who need help, and we encourage our partners and customers to do the same.
Environment: Together we promote the circular economy and reduce the amount of waste
Costs: Together we save waste management costs, and our customers do not incur any costs for the picking or transport of the donated products.
To whom do we donate?
Together with our customers, we have already donated, for example, new sports clothing and food to low-income families with children in Finland through Hope ry and pet food to animal welfare societies. At Easter 2022, we teamed up with a customer to donate 100 Easter eggs to low-income families through Hope ry, which were left over from the sales racks filled at our warehouse.
Together with another customer, we donated 3.5 truckloads of wound care products to Ukraine in summer 2022. The customer donated the products, we picked them at the warehouse, packed them in trucks and transported them free of charge to Ukraine for those in need of the products.
We select the charitable organization together with the customer. Play your part and join the effort – this is one of the ways we can make the world a little better place to be and live.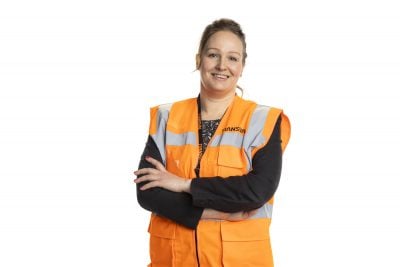 Interested?
For more information, please contact Katja Vuorenheimo, our Head of Quality, Contract Logistics katja.vuorenheimo@transval.fi, phone 040 752 5946
Do you want to keep up with the latest trends in logistics? Subscribe to our newsletter!